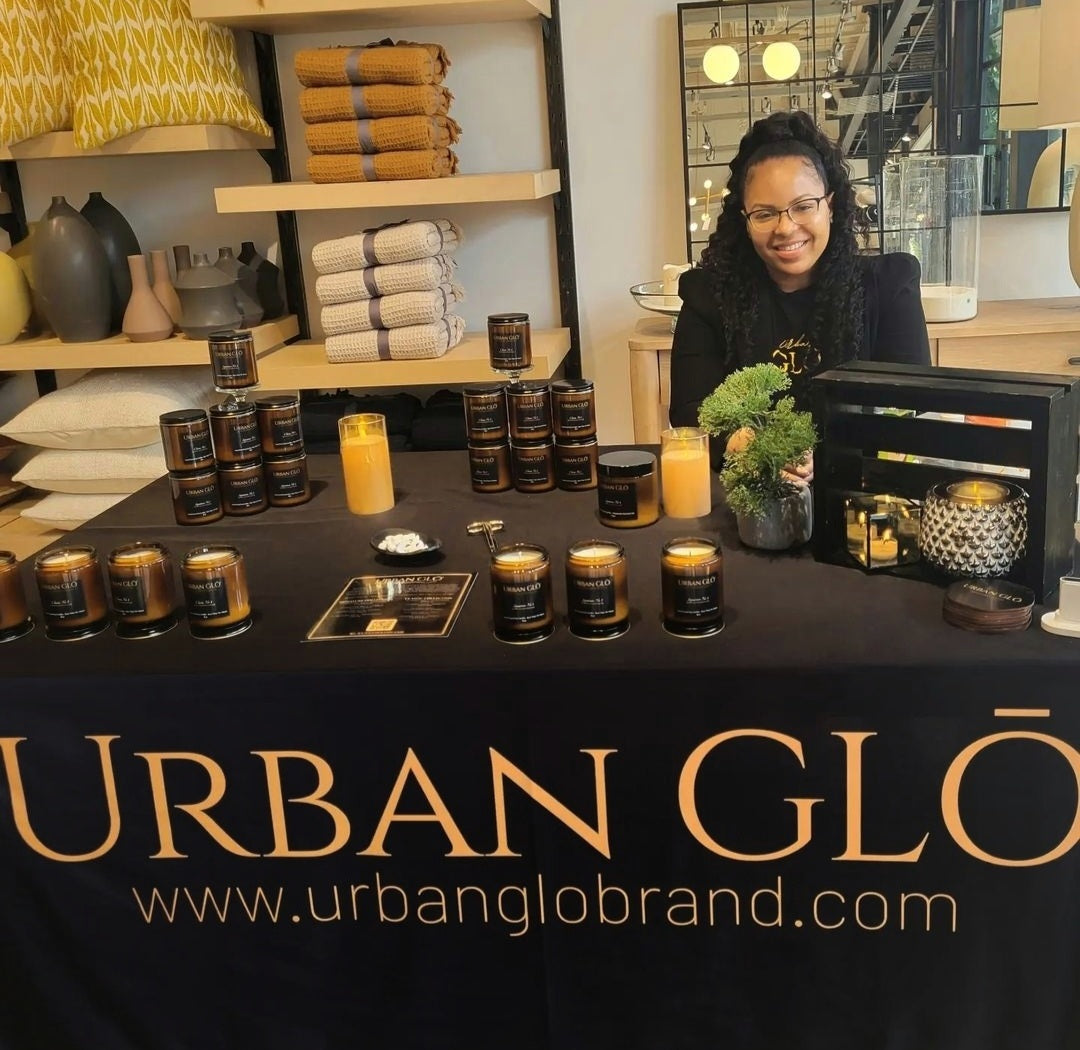 Behind the Brand
Welcome! I am Salimah - the creator behind Urban GLŌ! I'm a Jersey City, NJ native that LOVES to be creative.
I am extremely hands-on with Urban GLŌ and everything within creating our candles begins and ends with me. From creating the label design to mixing the fragrances together to pouring the wax into our jars to the website design and maintenance, product photography, packing & shipping orders, EVERYTHING! Quite the balancing act, but so rewarding!

Creating Urban GLŌ has been a labor of love, passion, and a therapeutic process - a creation made purely from the heart. Protecting my peace and maintaining good energy in my home space is of the utmost importance. I just want to share those good vibes with everyone through my candles! Be sure to check out our candle collection. In April 2020, we launched with only 3 candle scents and a dream. Now, we currently offer over 20 candle scents to choose from. We are a small business that is constantly developing new scents for our customers to enjoy. I look forward to connecting with you all!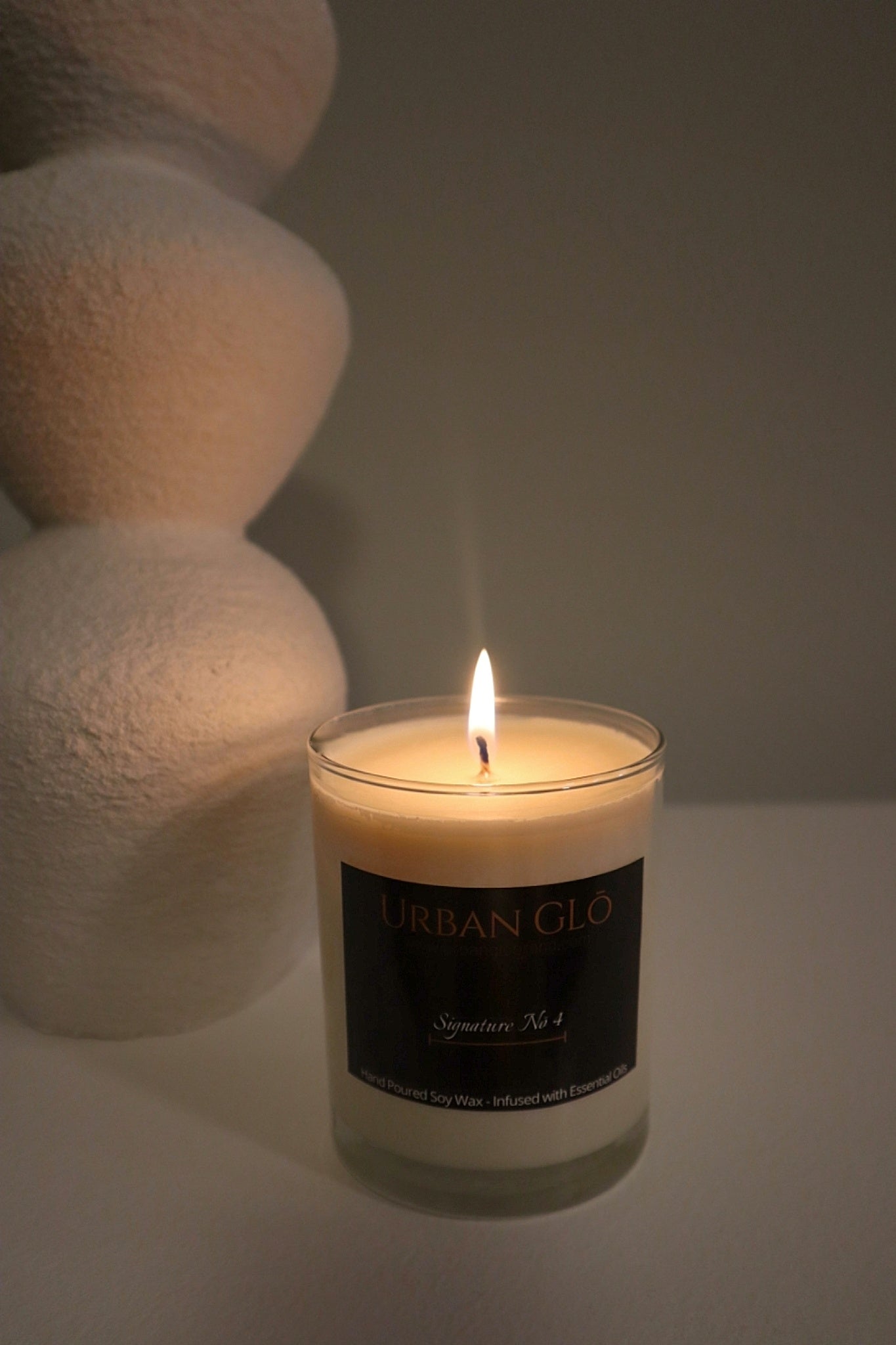 Urban GLŌ prides itself on creating products that promote peaceful living from the inside out. Here at Urban GLŌ, we believe that maintaining a healthy lifestyle is more than what you consume, it also includes what type of energy you let into your space. Enhance every room in your home with its own special GLŌ. Our aromatic soy candles can be used to meditate, set up a cozy at-home work area, unwind for the evening, or create a romantic ambiance. Our candles will leave your space feeling tranquil and serene.
With a burn time of 40+ hours, you will enjoy your candle on many peaceful days. All candles are handmade in small batches to ensure quality and freshness.